Our goal at Aram Eyes is the ultimate care for your eyes
With Keratopigmentation you can choose to change the color of your eyes as you wish, in a safe and risk-free way.
Our ophthalmologist surgeon will guarantee you the results that you have always dreamed of.
About us
Ophthalmology in Turkey at Aram Eyes
Our eyes are how we perceive the world and it's beauty, they are one of the most important and complicated part of our bodies, the eyes are also one of the most delicate part of our bodies as well.
Without propper care or with old age we might start facing some problems with our sight and it could be very frustrating to deal with that because it both interrupts our daily and professional life.
So when you have problems with your sight, you must choose the best option for treatment and healing.
Aram Eyes in Turkey opens it's doors to anyone who wants a quick and effective diagnosis and treatment for any visual diseases or eye health problems.
Intervention
What surgeries are performed at Aram Eyes to treat eye diseases?
Our ophthalmology clinic in Turkey provides you with the best and latest treatments for healing various diseases related to the eyes, and during your recovery journey we provide you with a comprehensive medical stay in Turkey.
Among the most important surgeries that we perform are:
About us
What are the prices of eye surgeries performed in Turkey?
Before undergoing any surgery, the first thing you need to think about is weather the operation is within your budget range, and finding a clinic that provides the best price with the best treatment can be a bit challenging.
Luckily, Aram Eyes provides you with the best prices and deals available in all of Turkey.
In fact, the cost that will be extended to you includes all the services organized during your stay which includes:
Medical services (Hospitalization, access to the operating room, nursing care...).
Accommodation in a luxury hotel.
Preparing your medical file.
Assistance by a medical agent throughout your stay.
Dealing with the best ophthalmologists in Turkey.
Your transportation.
The medical team's fees.
To learn more about the price details of Aram Eyes in Turkey, we invite you to submit an online request for additional information.
One of our medical assistants will diagnose your condition and give you the necessary information about the procedure you need, the price and the surgeon who will take care of you, as well as the details of your stay.
We will also work on finishing your medical file and organizing your stay after your approval, in addition to welcoming you at the airport to accompany you in all your movements to the clinic in Turkey before surgery, on the day of the operation and upon departure.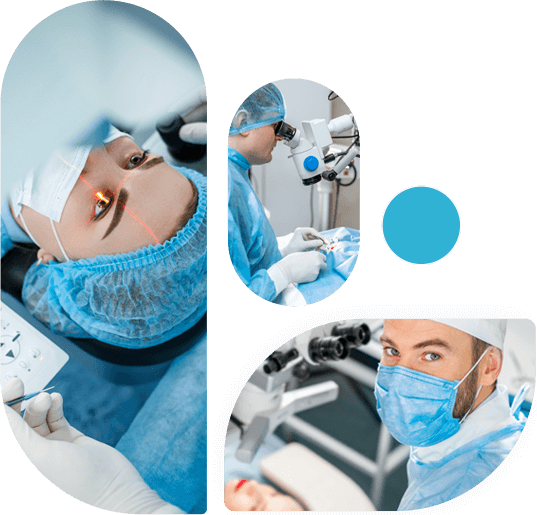 Surgeons
The ophthalmologists and surgeons that Aram Eyes is contracted with in Turkey.
With several years of experience and more than 15,000 successful eye surgeries and cooperation with the best eye surgeons, our clinic has been able to impose itself thanks to the experience, competence, knowledge and professional know-how of all patient care providers.
We pride ourself in having the most efficient and skillful medical team that has a mission of always proving the necessary help and delivering the most relaxing experience and with the results our patients dream of.
In fact, at Aram Eyes, you will find a center specializing in laser surgery, cataracts and refractive errors, and thus in the correction of nearsightedness, astigmatism, hyperopia and presbyopia.
Ophthalmologists and surgeons have the training and experience to perform successful treatments of high myopia or hyperopia by implanting special artificial crystal lenses.
Clinic
Our highly advanced clinic
Being one of the top medical clinics in all of Turkey requires us to have a highly advanced facility that contains state-of-the-art tools that allows us to perform all types of eye surgeries.
Once you visit Aram Eyes, you will find:
Cutting edge Machines.
Maximum surgical skillfulness
Attention to the special needs of each patient.
Our ophthalmology clinic in Turkey is ready and well equipped to perform all specialized eye examination, orthodontic examination and the insertion of contact lenses.
It is equipped with the latest eye diagnostic tools and specializes in in-depth eye examinations for adults and children.
Some of the machines that you will find in our clinic in Turkey are:
Fundus examination.
Check eye pressure.
Visual field examination.
Optical coherence tomography (corneal imaging).
Corneal topography, or as it is called corneal topography.
Corneal thickness measurement.
Thanks to the latest laser technology, we provide accurate diagnosis and effective treatment of all eye diseases: cataracts, refractive errors, myopia, hyperopia, astigmatism, presbyopia, glaucoma, keratoconus, macular degeneration and dry eye syndrome.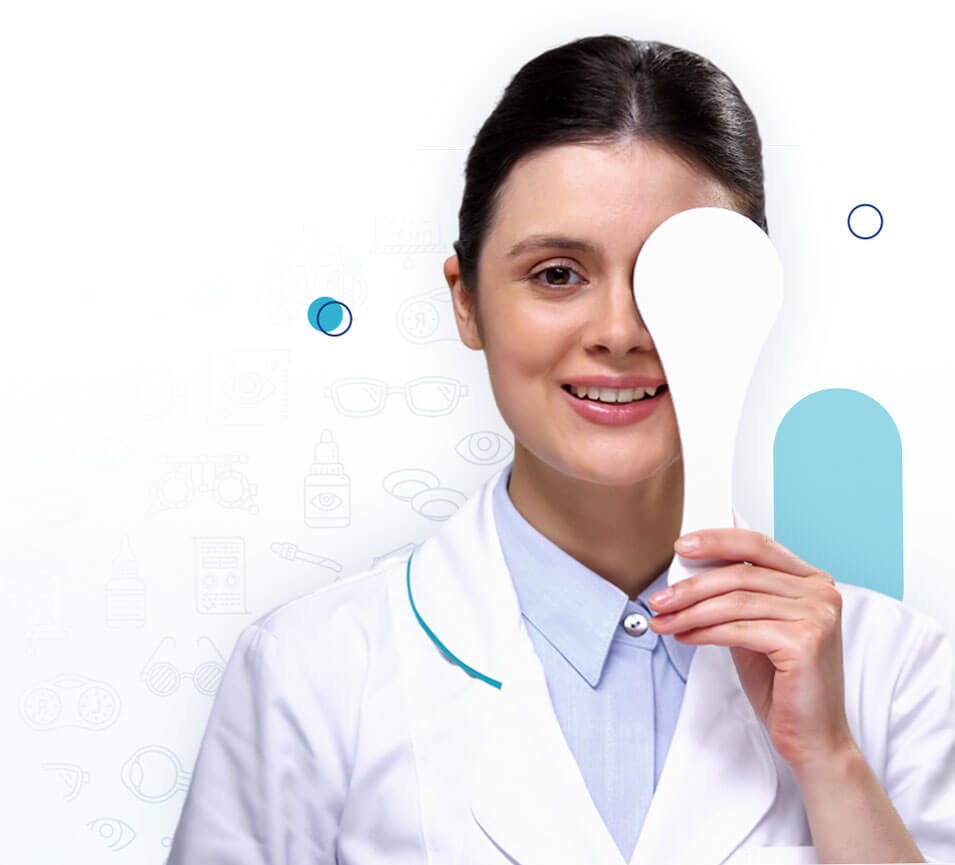 Testimonials
Reviews of patients who have dealt with us
Here are some testimonials of patients who have dealt with Aram Eyes for eye diseases in Turkey:
« I contacted the clinic 5 years ago to correct myopia in Turkey, and I received all the attention and welcome from the entire medical team, and the result was perfect and changed my life for the better. »
Hannah, 35 years old.
« After my unsuccessful experiences with different clinics to treat my eye, I was surprised by the seriousness and professionalism of this clinic. The medical team was attentive to all my needs and tried to simplify the information for me and to find an effective and appropriate treatment for me. It was a truely excellent experience and a relaxing recovery. »
Johnathan, 46 years old.

« I can't thank my eye surgeon in Turkey enough, this beautiful country, as well as for the professionalism they always welcomed me with were the perfect treatment for me. I was treated for an eye problem and now I feel very much better. »
Kevin, 59 years old.

« I underwent a femtosecond laser cataract surgery, which is a precise but effective technique with impressive results, which led to the correction of presbyopia with excellent results thanks to the surgeon I dealt with. »
Samantha, 55 years old.